OVER 30 YEARS OF EXPERIENCE!
America's trusted residential and commercial company, Founders Glass Company provides clients with complete solutions no matter the size or scope of the project. We're confident in our ability to deliver residential and commercial solutions with an expert team that brings an incredible amount of combined experience in all aspects of the industry. Founders Glass offers a creative approach to projects and the resources to solve your toughest assignments. Drawing on experience in design and build, we have the ability to address every glass or awning need. Our staff of industry experts brings over 30 years of experience to every project- large or small.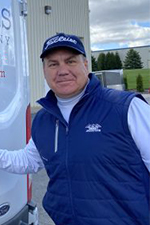 Mark Schlosser
Owner/ Co-founder
Mark brought over 30 years of experience with him when he sparked an idea to open his own glass fabrication & installation company. He is a resident of West Bend, WI, and is looking forward to being able to serve the very community that he was born and raised in. He values his trusted reputation that he has gained over many years and looks forward to growing the company along with it. His entrepreneurial spirit shines through in his work.
Mark is married with two boys. When they were growing up Mark coached their team and cheered them on in their other sports and activities. In his free time, Mark enjoys spending time on the golf course with his boys. Mark also enjoys spending time with his family and friends up north snowmobiling, boating, and fishing.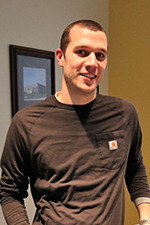 Stephen Houdek
Estimator/Compliance Officer, ABC
PS Certificate
Stephen brings his experience of being a construction project manager, and an estimator to Founder's Glass Company. Stephen is the go-to person for any quotes on shower doors, industrial & commercial glass replacement, or awnings. He found his passion for estimating after completing his Mechanical Engineering Degree at the University of Wisconsin – Milwaukee. He applies his engineering mindset to help find the best value solutions for projects to save clients' money.
Stephen and his wife have a son, and he greatly enjoys time with his family. They live their faith and enjoy time with friends and family, which is most often spent unwinding and sharing a meal together.